Sustainability at McKillop Library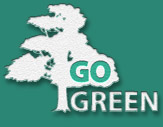 In keeping with the University's mission, which recognizes that "all people are stewards of God's creation, the University encourages students to work for a world that is harmonious, just, and merciful," McKillop Library is incorporating sustainability into its long-range strategic plan.
What is Sustainability?
Sustainability can be defined as "the use of environmental resources in a manner that satisfies current needs without compromising the needs or options of future generations."
(Source: U.S. Environmental Protection Agency (EPA))
McKillop Library is involved in many ongoing projects to approve its carbon footprint and we have already accomplished many goals. The library also provides many resources related to the topic of environmental protection such as books, articles, e-books, and DVDs.
McKillop Library Sustainability Goals

Assess energy usage and decrease energy consumption as needed
Reduce use of paper
Increase recycling
Improve environmental building quality
Improve awareness of environmental issues and informational resources
2011-2012


Improve signage.
Educate patrons about paper use and reducing paper waste.
Reduce unnecessary energy use.
Pursue double-sided default printing to reduce paper use.
Integrate sustainability actions into the library's short and long-term strategic plans.
Plan Earth Day activities.

2009-2010


Adding Recycle/Paper/Trash bins around the library.
Improving signage and bin accessiblity.
Educating patrons about paper use and reducing paper waste.
Energy reduction.
Recycling discarded materials.
Integrating sustainability actions into the library's short and long-term strategic plans.
Planning Earth Day activities.
2011-2012


Installed a filtered water fountain that also has a water bottle filler on the first floor of the library to reduce the need for bottled water in the library. This supports the university-wide goal of reducing (or eliminating) bottled water on campus.
Eliminated contract with bottled water delivery service for staff, which eliminated the need for fossil fuels for delivery and the related carbon emissions. It also reduced reliance on plastic for the bottles, and the use of electricity for running the water cooler.
Completed distribution of dedicated recycle/paper/trash bins throughout the library.
Replaced open recycle bins with closed bins with easy-to-use paper or bottle/can tops.
Using a comprehensive program to recycle or donate all library discards made of regionally recyclable materials by:
--donating to Better World Books, Project Book, Books for
Soldiers and our free book shelf.
--donating approximately 500 unused DVD cases per year to
the Newport Public Library.

2009-2010


Arranged donation of non-Red tag DVD cases to the Newport Public Library (approximately 300 cases per year). Previously, the cases were discarded. (The cases are not recyclable and the library uses locking Red tag cases for DVDs.)
New Ricoh photocopiers and Pharos print management system installed, reducing the amount of wasted paper in the building. Paper use has been reduced by 16%.
Moved to a paperless book-ordering system, greatly reducing the use of paper for our thousands of orders per year.
Established the McKillop Library Sustainability Committee.
Installed motion-detecting lights in all library restrooms.
Staff regularly turn off computers during overnight hours.
All multifunction printers in the library go into "sleep" mode when inactive for a period of time.
At least two sets of bins (recycle/garbage/plastics) are available on each floor.
Increased the faculty's use of electronic course reserves so that students may access course readings online.
Library multifunction printers now have a scan-to-email feature which offers a free alternative to making paper copies.
Library multifunction printers now have a double-sided print option to conserve paper usage.
New library printing system reduces unwanted prints which reduces paper waste.
Ted Talks: Freeing Energy From the Grid
Video: Fashion Victims: Textile Toxins in a Global Industry (52:00)
Social awareness may be the latest fashion trend as an increasing number of Western consumers demand eco-friendly products, created under worker-friendly conditions. But textile toxins that have been banned in Europe are still used in Asia, causing illness to garment workers before finding their way to retail outlets worldwide—and injuring human health at every point of the global distribution route. This program examines the prevalence of harmful chemicals in textiles, following a trail from sick retail consumers back to manufacturing centers in Shanghai, India, and Bangladesh, where rates of respiratory illness and cancer are on the rise. Speaking with toxicologists, health experts, and the workers themselves, the video delves into the unsafe practices used in the production of shoes, distressed jeans, and any garment dyed black, with an eye-opening segment on GMO cotton and allegedly organic fabric. Not available in French-speaking Canada. (52 minutes)